Xtreme Eyelash Extentions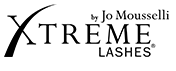 Instant Gratification with Lasting Results!
Wake up to longer, thicker, and fuller lashes every day!
Enjoy the benefits of Xtreme Lashes semi-permanent Eyelash Extensions with little or no need to adjust your lifestyle. You can swim, shower, exercise, and sleep worry-free.
Summer Glowing Skin Specials
This summer don't forget to take care of your skin! During the summer months our skin is exposed to the elements more and undergoes a lot of free radical damage which creates rapid aging. Facials can help keep your skin stay healthy and glowing all summer long while you enjoy the outdoors! The summer is not a time to take a vacation from your Esthetician so call now and prevent the damage to your skin by staying regular with your facial routine and enjoy our facials catered to the repair of your sunkissed skin.
Waxing, Tinting, Lashes, and Make-up
Waxing is perhaps the longest lasting hair removal technique. At Renew we use a speed waxing technique to have you done in no time and with out all the pain. We have well trained estheticians that have been waxing over 7 years and will leave your skin hairless. Call Renew Day Spa to schedule your session in our comfortable Garner spa.