Xtreme Eyelash Extentions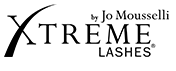 Instant Gratification with Lasting Results!
Wake up to longer, thicker, and fuller lashes every day!
Enjoy the benefits of Xtreme Lashes semi-permanent Eyelash Extensions with little or no need to adjust your lifestyle. You can swim, shower, exercise, and sleep worry-free.
Yana~Collagen Liquid Supplement
 ARE YOU READY FOR A 360º APPROACH TO SKIN HEALTH?
YANA™ is a daily anti-aging collagen drink that helps to rebuild and strengthen skin by boosting the body's natural collagen production. YANA™ offers a new approach to skin health, utilizing a patented bioactive collagen peptide that is clinically proven to increase skin firmness, slow collagen loss, reduce wrinkle depth and increase hydration.
Waxing, Tinting, Lashes, and Make-up
Waxing is perhaps the longest lasting hair removal technique. At Renew we use a speed waxing technique to have you done in no time and with out all the pain. We have well trained estheticians that have been waxing over 7 years and will leave your skin hairless. Call Renew Day Spa to schedule your session in our comfortable Garner spa.