Xtreme Eyelash Extentions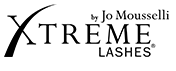 Instant Gratification with Lasting Results!
Wake up to longer, thicker, and fuller lashes every day!
Enjoy the benefits of Xtreme Lashes semi-permanent Eyelash Extensions with little or no need to adjust your lifestyle. You can swim, shower, exercise, and sleep worry-free.
Remove Skin Growths
Do you want to remove age spots, sun spots, skin tags, cherry angiomas, fibromas, keratosis, cholesterol deposits, calcium bumps, hyper pigmentation, broken capillaries, and stubborn facial hair? Skin growths can make us feel unattractive – let Renew Day Spa help you regain your beauty, call our Garner spa today to schedule a consult 919-322-2178.