Xtreme Eyelash Extentions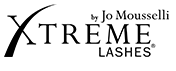 Instant Gratification with Lasting Results!
Wake up to longer, thicker, and fuller lashes every day!
Enjoy the benefits of Xtreme Lashes semi-permanent Eyelash Extensions with little or no need to adjust your lifestyle. You can swim, shower, exercise, and sleep worry-free.
Classes at Renew
"Nourishment for your Body Mind and Soul" Series
We are offering a series of classes and events to help you find more balance, peace, and joy in life. We have been working with many amazing women and men that we have invited to help inspire you, teach you, and motivate you to nourish your mind, body and soul.
Yana~Collagen Liquid Supplement
 ARE YOU READY FOR A 360º APPROACH TO SKIN HEALTH?
YANA™ is a daily anti-aging collagen drink that helps to rebuild and strengthen skin by boosting the body's natural collagen production. YANA™ offers a new approach to skin health, utilizing a patented bioactive collagen peptide that is clinically proven to increase skin firmness, slow collagen loss, reduce wrinkle depth and increase hydration.